Product Description
The Boomerang Cooler Mate is an industrial grade Outdoor Gear Tether with a professional bottle opener and towel clip that is the ultimate companion for your hard or soft cooler. It is attached with a 1.25" radius strap perfect for cooler handles, MOLLE systems, Grill Handles, Beach Chairs or Backpacks. Be the ultimate host and always have a bottle opener and condensation towel in reach and never lost.
Features and Benefits
Industrial Grade Outdoor Retractor for a long service life that will outlast cheap imitators.
A 36" reach allows easy use while making sure your gear doesn't walk away or get lost
Versatile Quick Connect end fitting allow you to change tools for more ways to use your retractor
Durable Cord made with Dupont Kevlar is field proven to last
Made in the USA with globally sourced parts for reliable support and customer service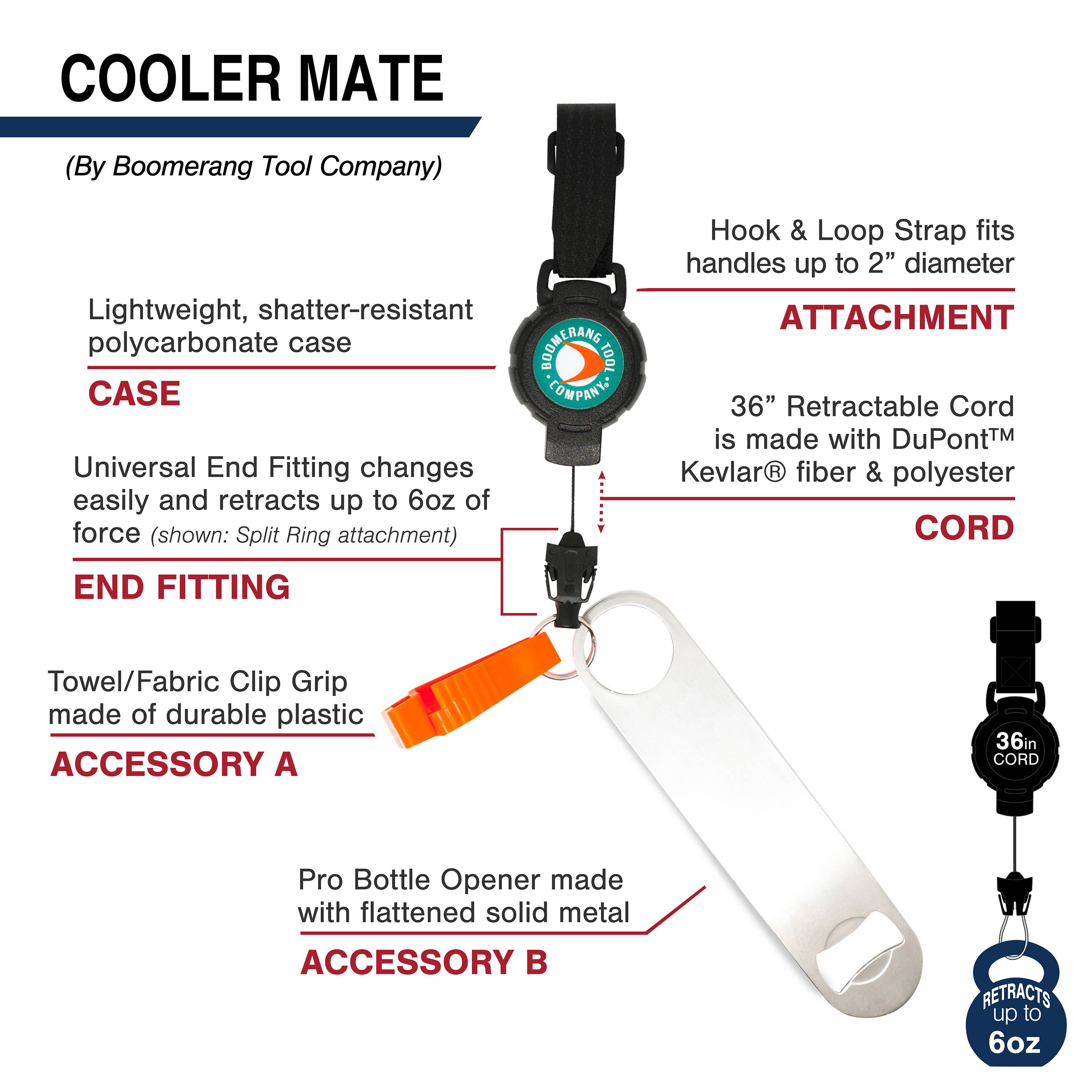 Amazing product
I recently purchased the cooler mate, and I absolutely love it. It is so handy , I take it everywhere . Easy to use. They even have a clip so you can attach your towel to it. This is a must buy !