Product Description
The Electronics Retractable Gear Tether keeps electronics such as rangefinders, GPS units, phones and more secure and handy. Features a lock switch to stop retraction and removes tension from cord. The lightweight zinc alloy carabiner attaches to nearly anything and the green polycarbonate case with stainless steel retraction spring is built to withstand the elements of the outdoors. Using the electronics lanyard end fitting, attach your hunting gear to the tough retractable cord made with DuPont™ Kevlar® fiber. When your tether is secure, grab your gear and let it go, the built-in tether retracts back into place until you need it again. With Boomerang Electronics Retractable Hunting Gear Tether your rangefinder, gps and other hunting gear will be always handy and never lost.
Features and Benefits
Lasts up to 10x longer and protected by a 1-Year warranty

 

Made in the USA with globally sourced materials and produces 90% less waste than other tethers

 

Large gear tether retracts up to 8 oz. and has a 48" reach
Xtreme Duty gear tether retractus up to 14 oz. and has a 36" reach
Heavy Duty aramid fiber cord with an 80 lb. minimum breaking strength
Lightweight and shatter resistant Green polycarbonate case
Large and Xtreme duty gear tethers have a lock switch to stop retraction
Includes easy change Electronics Lanyard

Backed by a Lifetime Service Policy

 
Caring For Your Gear Tether
Always wash your retractable gear tethers, fishing zingers and end fittings after each use. Submerge your retractable gear tethers and zingers in freshwater and pull the reel out a few times, while submerged, to flush out any debris inside the reel. Important: Universal End fitting not designed for badges or keys. For badge and key holders visit www.keybak.com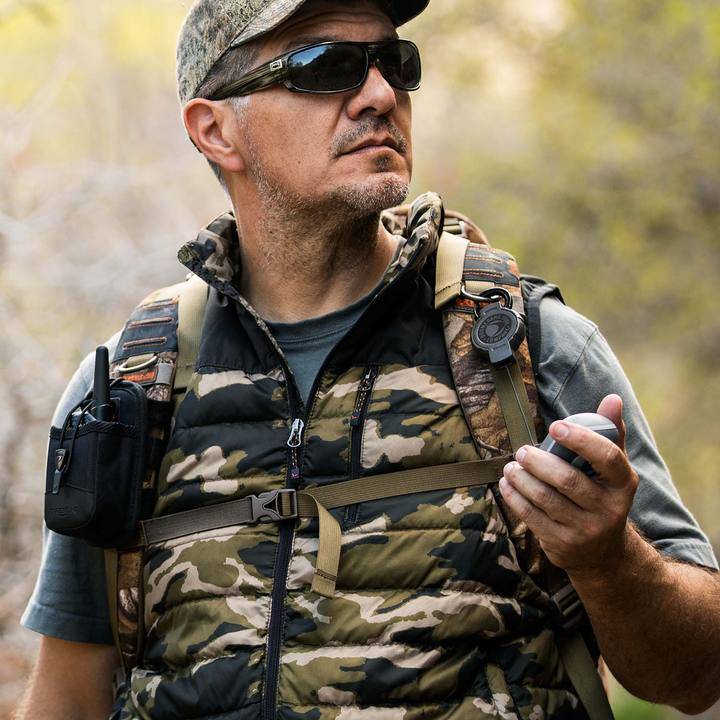 QUALITY MATERIALS, AMERICAN INGENUITY
Over 65 years ago, our parent company, West Coast Corporation, invented KEY-BAK, the first self-retracting key reel and we've applied the technology that has been proven to last 1-million pulls to Retractable Gear Tethers. Boomerang Tool Company's premium line of Retractable Hunting Gear Tethers are built with a strong molded hunter green polycarbonate case, stainless steel spring, convenient easy change end fittings and a tough retractable cord made with DuPont™ Kevlar® fiber.
EASY CHANGE END FITTINGS
Boomerang Tool company retractable gear tethers feature convenient easy change end fittings so you can swap out your tools with just a pinch. We have universal wire, split ring, electronics, duck call and pliers end fittings which make the Boomerang Gear Tethers the most versatile option available for keeping your gear secure and accessible.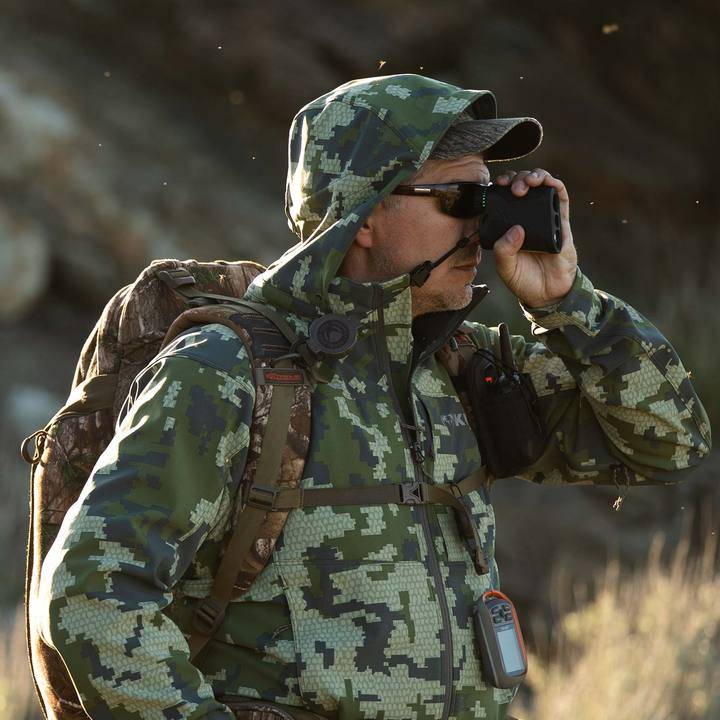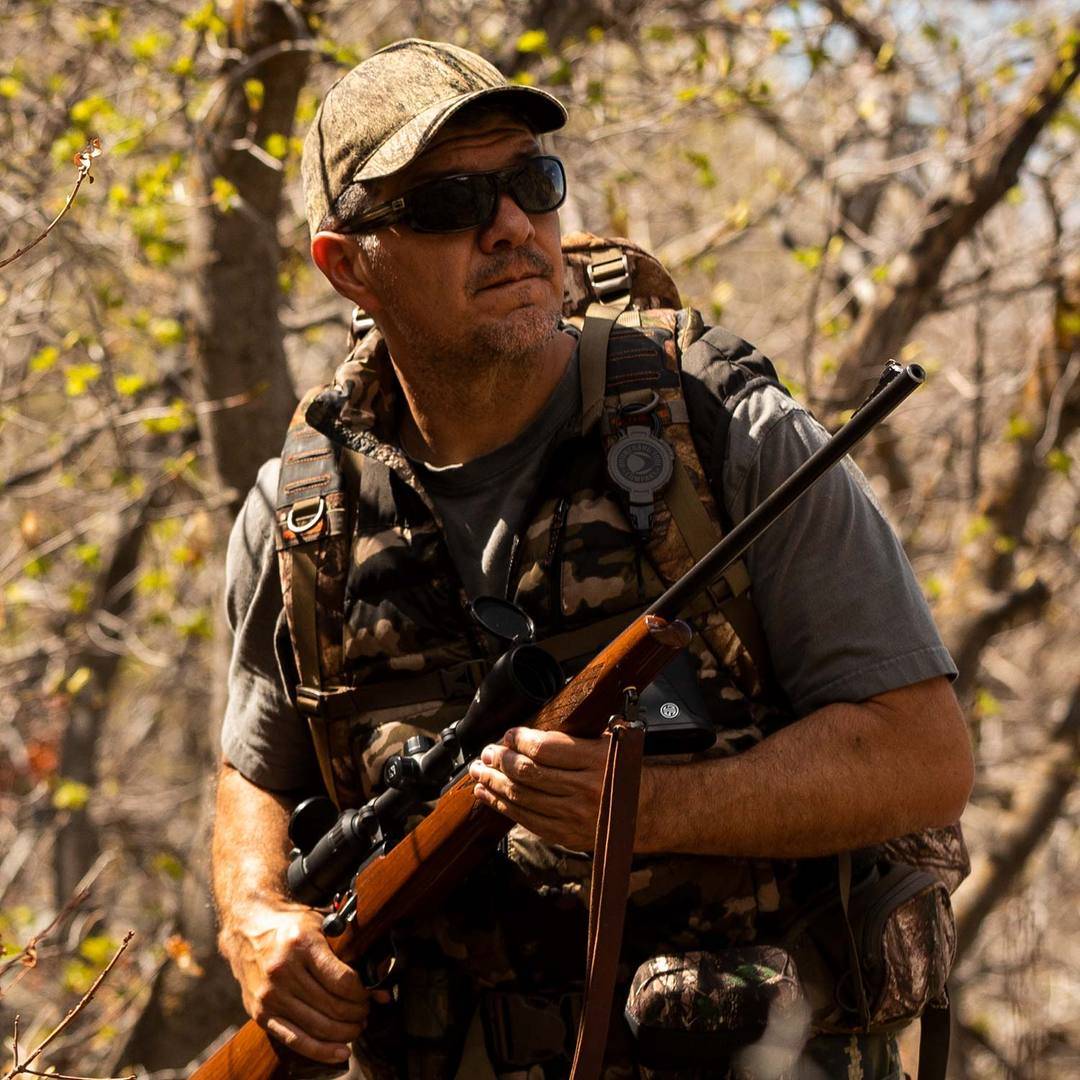 DON'T LET LOST GEAR RUIN A GOOD TIME
When you're out having a good time, the last thing you want to be thinking about is what pocket you put your GPS in, or if you remembered to pick up your rangefinder the last time you set it down. With Boomerang Retractable Gear Tethers you can put your mind at ease, because your hunting equipment will be always ready when you need it and never left behind.
SEE WHAT OUR FANS ARE SAYING
Very handy
I bought the largest size just in case I decided to use it for something else. But I attached it to my range finder and clipped it onto my bino case for security! Worked great for riffle hunting. Could be loud for archery if you let it retract on its own because the two pieces of plastic hit quick. So far I really like it. But I only used it for one week.
Quality product
I have purchased many items from this company. Never had an issue with any item. The service is great
Great Product!
Solid, well-built and does exactly what it supposed to do.
Too loud to use for hunting
The internal mechanism makes scratching noises when extending or retracting the tether that would spook any animal within bow range. The back of the small side-release buckle also makes a loud snapping sound when fully retracted even after fitting a piece of moleskin at the contact point to soften it. I determined it would be far to easy for this tether to ruin a hunt. There's already enough that can go wrong without the help of noisy equipment. I decided to go with a more simple coiled tether that makes absolutely no sound.
If being noisy isn't an issue for you, this retractable tether does what is it supposed to.
Using it for work.
It gets pulled out and retracted multiple times per day. No issues so far.
Electronics Boomerang Tool Company Retractable Gear Tether with Switch Lock and Removable Electronics Attachment
Great products
These are the BEST retractables on the market. I am tough on my equipment. These units have never failed me even in the toughest situations.