Product Description
Our most innovative fishing line cutter yet, the Super SNIP, features a UV LED Light, Integrated Fish Hook Eye Cleaner, Retractable Tether and Stainless Steel long blades. The UV LED conveniently charges glow jigs in seconds and provides the perfect amount of light to work with your SNIP in low light conditions. With the built-on carabiner, clip it to your hip or vest so it's always handy and never lost. Snip the fishing line and let it go, the built-in tether retracts back into place until you need it again, no more looking around the boat with your hands full for a set of fishing pliers or nippers. Like to fish in fresh and salt water? Check out our combo.
Features and Benefits
Fish hook eye cleaner
U/V LED light charges glow jigs in seconds
Great for low-light conditions
Long blades for easier reach
Never lose your fishing pliers or nippers
36" retractable military grade type-II braided nylon fiber cord
Integrated safety feature locks the blade close when not in use
Cuts 50 lb. braided line, fluoro line and mono lines clean and smooth every time
420 Stainless steel cutters are corrosion resistant
Easily attaches anywhere with the included carabiner

Replaceable CR1620 battery included

1-Year Limited Warranty. Lifetime Service Policy does not apply. More details regarding our customer service policies can be found here.
Caring For Your Snips
Rinse with freshwater after each use. Occasionally, treat your SNIP with an anti-rust spray, such as WD40® or Boeshield T9®. Wipe with cloth and air dry. This will help prevent spotting on Stainless Steel blades and screws.
The Boomerang SNIP Fishing Line Cutter has revolutionized the way anglers SNIP their lines. The SNIP line cutter tool provides the most precise, cleanest cut you can get on braid, fluoro and mono fishing lines. With a Boomerang SNIP you'll have a fishing line cutter that's always handy and never lost so you can spend more time with your line in the water and less time looking for your tool.
"That right there is why I use
Boomerang Tools"
- Scott Canterbury
Bassmaster Elite Series Pro

Cuts Braid Line, Mono Line and Fluoro Line
Boomerang SNIP blades are made from stainless steel, heat treated and have a serrated edge. The compact and long blades cuts clean and precise through 50 lb. braid and our Big SNIP effortlessly cuts through 150 lb. braided fishing line. Boomerang SNIPs are corrosion resistant and will resist spotting and rusting for years with proper care after every use.
Retractable Tether
Boomerang SNIP's have a retractable military grade type-II braided nylon fiber cord and carabiner attachment your SNIP. Just snip the fishing line and let it go, the built-in tether retracts back into place until you need it again, no more looking around the boat with your hands full for a set of fishing pliers or nippers.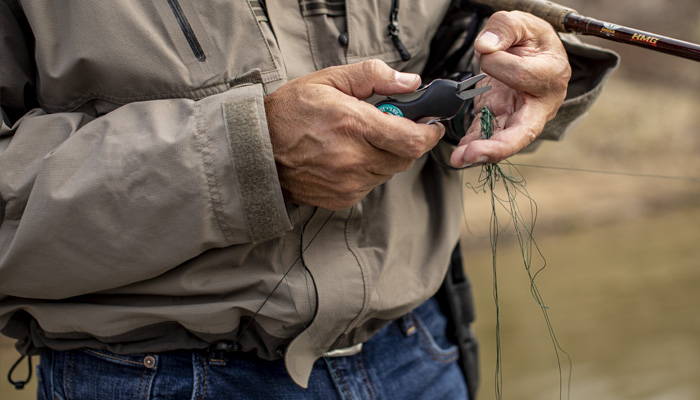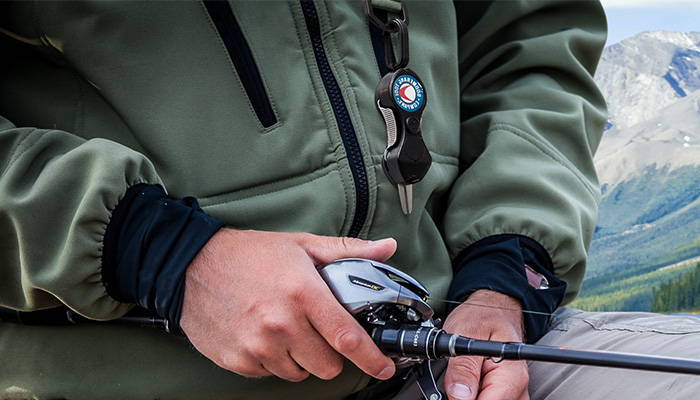 Integrated Safety Lock
Boomerang SNIP blades lock in place while not in use. A small slide of the blade handles forward will unlock the blades, cut your line then close and slide the blade back into the locked position. With the integrated safety lock your SNIPs will hang in the locked position until you need them again.
Innovative Solutions
Boomerang Tool Company has a SNIP for all your fishing needs. We have SNIPs with a U/V led light for charging glow jigs, larger SNIPs for cutting up to 150 lb. braid line out at sea and SNIPs with a cheater magnifying glass for those of us who need a better view when tying knots or trimming flies. At Boomerang Tool Company we know every fisherman is unique, so check out all our SNIP line cutters to find the right one (or two) that works for you.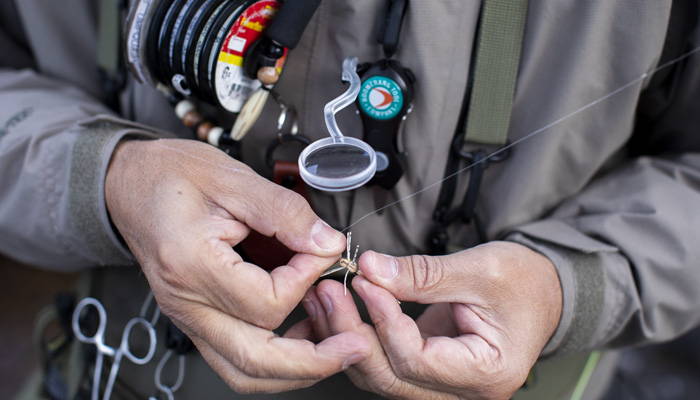 SEE WHAT OUR FANS ARE SAYING
Perfect tool
My husband loves his new useful gadget. It was his birthday present…
Christmas present
Great product and love the longer version.
Best Ever !!
I have used the original with the shorter blades. Should of bought the longer bladed ones first. They work great. The UV light is a plus as well.
Line snips
Cuts 80 pound braid with no problem. Great product
Look like a great product!
Haven't used it in salt water yet, that will be the test!
Great quality line cutting tool
This line cutting tool is easy to use and very well made. The light on this tool is very useful when it gets late in the evening. I would recommend this product to anyone looking for a convenient and quality made line cutting tool.
It took almost 2 weeks to arrive after paying for the 2 day shipping. I gave these out to a few friends as gifts. They better work!
Your friends are going to love these! Sorry, to hear that the shipping company took so long to get it to you. That's just one of the reasons why we made sure to get your order out the door as promised. We'd love to hear how much your friends love their SNIPS fishing line cutters.
Great Snips
Great Snips awesome design I am a return customer